20+ Free Fashion Flyer Templates in PSD for Business Promotion & Premium Version!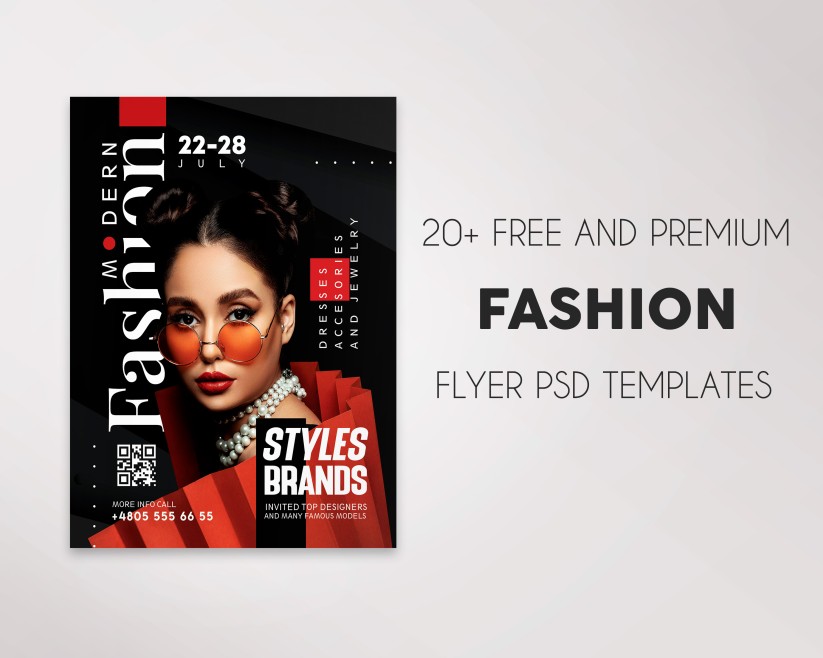 Fashion and beauty industry is full of competition and you must offer something really worth or offer in such a way that grabs the attention of potential buyers and visitors. Effective promotion and offline adverting is half the battle. Promotional flyers are one of the key advertising means for spreading the word about your fashion business special offers, sales proposition and fashion event.
We have carefully handpicked 20+ Free Fashion Flyer Templates in PSD for Business Promotion & Premium Version of your fashion business, custom-designed apparel and clothing store items, beauty products & accessories, makeup products and services etc. Create a custom flyer design in Photoshop within a few clicks with the help of pre-made fashion flyer design templates. These free and premium flyer PSD templates will be useful for a fashion designer's needs, an outlet store owner, a fashion boutique owner etc.
Some of the fashion and beauty flyer templates in PSD and banner PSD templates are available for absolutely free and some are paid. All the templates come with Photoshop PSD files which are easy-to-edit and customize. You need to just add the needed promotional text, a call-to-action, attractive photos and your fashion flyer is ready to be printed and distributed.
If you are a business owner or a graphic designer and need to have a free access to flyer templates for business, then you need to visit our free business flyer PSD templates category, where you can find a flyer design for any business needs and purposes. You might also find useful our free business brochure templates in PSD.
Street Fashion - Free Flyer PSD Template
Download
Fashion - Free Flyer PSD Template
Download
Fashion Week - Free Flyer PSD Template
Download
Autumn Sale - Free Flyer PSD Template
Download
Hair Extensions - Free Flyer PSD Template
Download
Mega Sale - Free Flyer PSD Template
Download
Advertising - Free Flyer PSD Template
Download
Black Friday - Free Flyer PSD Template
Download
Season Sale - Free Flyer PSD Template
Download
Friday Sale - Free Flyer PSD Template
Download
Modern Fashion - Premium Flyer PSD Template
Download
Fashion Week - Premium Flyer PSD Template
Download
Fashion - Premium Flyer PSD Template
Download
Fashion Week - Premium Flyer PSD Template
Download
Fashion Week - Premium Flyer PSD Template
Download
Fashion - Premium Flyer PSD Template
Download
Fashion Week - Premium Flyer PSD Template
Download
Fashion Weekend - Premium Flyer PSD Template
Download
Fashion Show - Premium Flyer PSD Template
Download
Fashion Week - Premium Flyer PSD Template
Download