How to Make a Party Flyer in 3 Simple Steps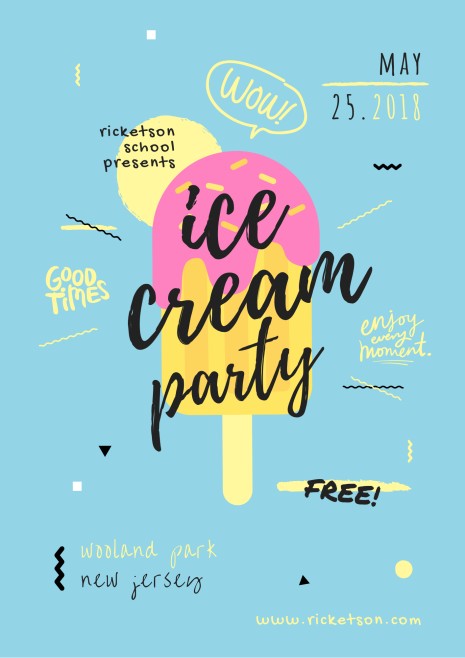 There are lots of ways to invite people to a party. For instance, you can make advertising on the radio or order promotions from some popular bloggers. But we suggest you create engaging flyers that will make everyone come to your event.
Checklist of crucial points we aim to highlight here:
There is no reason to spend a lot of time or money on creating such an advertisement. Nowadays, plenty of useful flyer makers are available. Among the most popular ones are Canva, Adobe Spark, Crello. The main benefit of such services is their simplicity of use. Even those who are creating a flyer on their own first time will manage to do it well. A lot of professional designers use the mentioned websites while working on different projects. So, you can be sure that you will not be disappointed with the result. 
Here we are going to show you the whole process of flyer making. After reading this article, you will be able to create your own marketing masterpiece. 
Step 1. Choose a template
It is really easy to become puzzled while trying to choose the most appropriate template since there are hundreds or even thousands of them. But the thing you have to remember is that you do not need a perfect one since you are going to make changes anyway. Here are some tips that might be helpful:
Decide whether you will add a photograph or not. Different templates offer different ways of placing a picture. Use the ideas created by professional designers.
Check out as many templates as you can. It often happens that a person finds the layout he/she likes and stops searching. The thing is that there might be much better options, so you can miss them. Also, if you keep looking for templates, you can find some interesting details. The next tip is about it.  
While trying to choose the best flyer, pay attention to each one you see. It is very likely that you will find some nice elements that can be added to your future flyer. You do not have to use the whole template, but you can move these details to yours. Searching for such elements in the search string might be difficult. 
Most online services offer you ready-made designs for both sides of a flyer. However, do not forget to check if the option chosen by you allows making a full template or just one page. 
Step 2. Add photos and customize your party flyer freely
This is the most exciting part of the whole process. If the flyer you selected seems to be absolutely perfect for your needs, then you only have to add the information about the party. Mention the date, time, and location of the event. Write its title in capital letters. If you are inviting people to your restaurant, cafe or club, it makes sense to mention a website where they can find out more about this place. 
Let's start customizing!
You do not have to upload your own images since usually online flyers makers have a huge collection of free pictures. If you have not found what you want, check out our Free Stock Photos. 
If you are going to share the flyer on social media, add some short videos that are related to the topic of your party. 
You can add some nice little details such as sketchy flowers or hand-drawn objects. Also, it is possible to create a funny donut chart if you have an idea of how to use it for your template. Minimalism is stylish, but at times, details can make advertisements very special and successful. 
For example, you can place the logo of your company there. 
As a rule, each template is represented only in one colour. So, sometimes you have to change it in order to make the flyer look really amazing. Most online services offer you to use a Hex Code. This is a number of every existing colour. Perhaps, you have seen someone's ad with beautiful shade and want to add it to your flyer. Then make a screenshot, upload it on a website that recognizes colours, such as Image Color Picker, pick up the given number, and use it for creating your promotion.  
Basically, at the end of the editing, your flyer can be 100% different from what you chose at the beginning. But remember that this is not the purpose. So, do not change too many things. On our website, you also can find fantastic Free Flyer Templates PSD that are unique and easy-to-edit in Photoshop. 
Some websites such as Canva provide an opportunity to share the template with friends or colleagues and edit it online together. If you need this function, check whether the service you chose has it before to start working there.
Step 3. Save your flyer as an image or share it online via social media
A well-made flyer can attract your Twitter followers and friends on Facebook. By the way, we have great Free Facebook Templates PSD that you can download right now. Share it on social media and get people wishing to visit the party. If you want to print the template, then save it in PDF format. For those who added a video to their layout, there is usually the option to save the file as GIF or in MP4 format. 
Your beautiful party flyer is ready!