Pizza Party - Free Flyer template (PSD)
To use these template you need Adobe Photoshop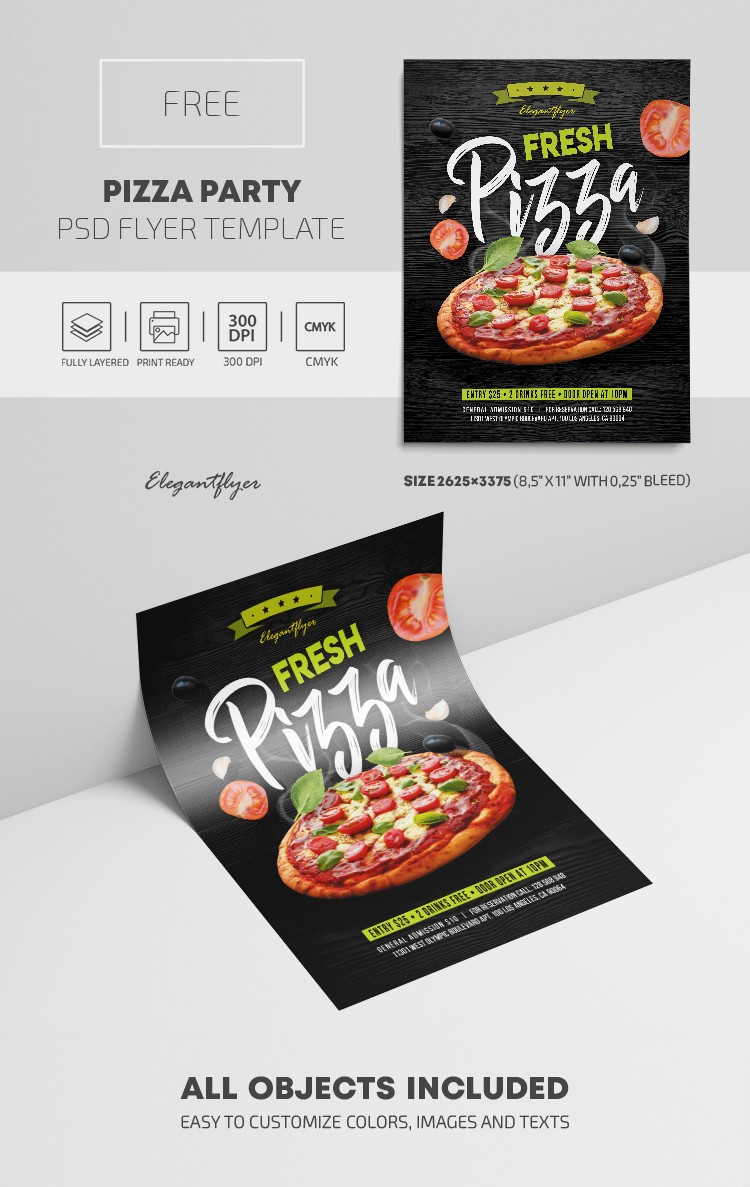 Dive into the creative indulgence of our Pizza Party PSD Flyer Template. Crafted in a dynamic creative style and shrouded in a sleek black hue, it transforms the humble pizza into a bold centerpiece. The design unfolds with an expertly illustrated pizza, capturing the essence of the culinary delight that awaits pizza enthusiasts.
In PSD format, this flyer beckons your creative touch in Photoshop, ensuring seamless customization. Beyond its digital allure, it stands as a print-ready masterpiece, guaranteeing that your promotional endeavors translate into visually captivating prints. Whether it's a casual pizza night or an innovative culinary event, this design seamlessly blends creativity with practical functionality.
Download now and witness your Pizza Party promotions come to life, a visual masterpiece perfectly tailored to the unique essence of your flavorful gathering. Here's to unforgettable moments and the delectable aroma of pizza in the bold, creative ambiance of your culinary celebration.
Vídeotutorial:
Save 98% OFF
Get unlimited access to all Templates and save over $65767!
Instant access to ALL TEMPLATES (included new ones!)
250 new templates / month
Unlimited downloads for each product
Regular updates and support with dedicated help desk
Cancel easily anytime
Qualitatively designed PSD files that are very easily customized
Save 98% OFF
Get unlimited access to all Templates and save over $65767!
Instant access to ALL TEMPLATES (included new ones!)
250 new templates / month
Unlimited downloads for each product
Regular updates and support with dedicated help desk
Cancel easily anytime
Qualitatively designed PSD files that are very easily customized