White Party - Premium Flyer template (PSD)
To use these template you need Adobe Photoshop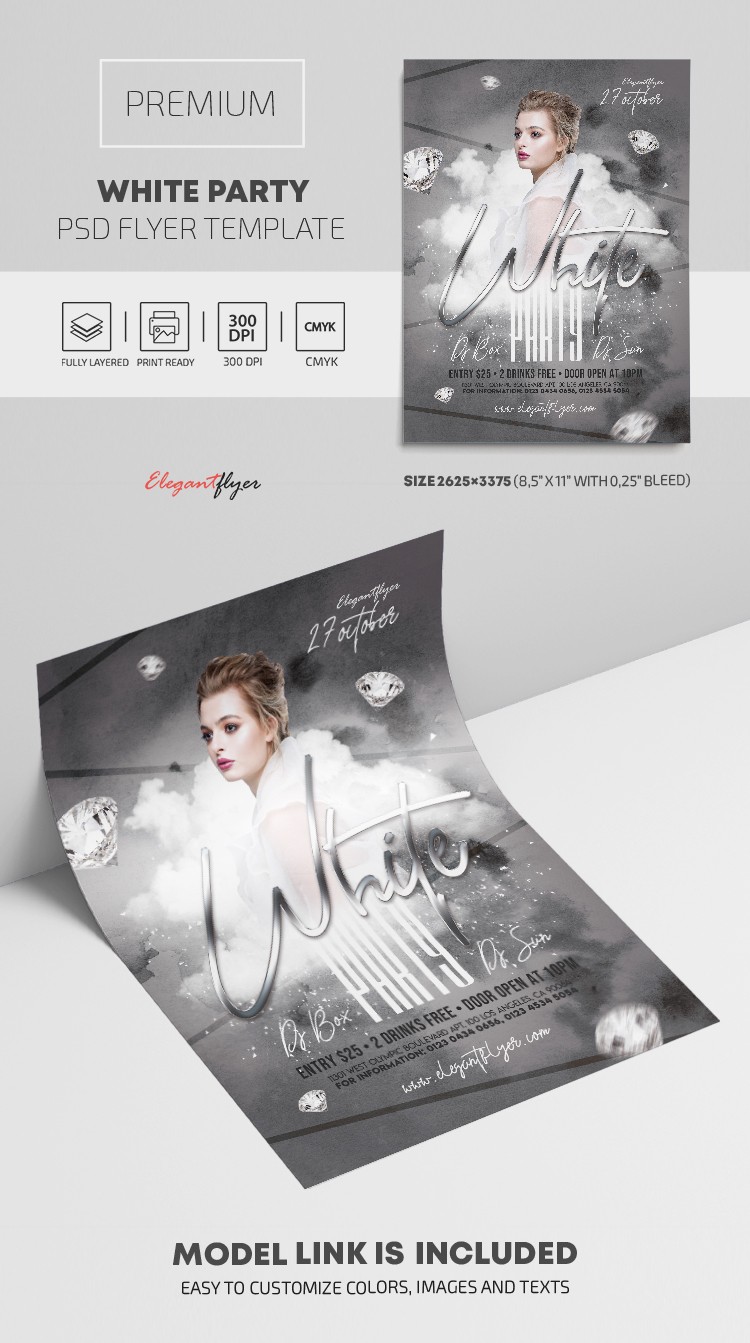 Elevate your event with the allure of glamour using our White Party PSD Flyer Template. Created in a glamorous style, this flyer features a sophisticated blend of white and silver tones that emanate elegance. A captivating image of a lady and sparkling diamonds adds a touch of luxury, setting the perfect tone for your upscale gathering.
Designed to make customization effortless, this template comes in a user-friendly PSD format, allowing you to personalize every detail with ease. The timeless color palette and refined design make it an ideal choice for various occasions, from exclusive parties to upscale soirées.
The combination of white and silver conveys a sense of sophistication and modernity, ensuring your event stands out in the minds of your guests. This template is not only digitally impactful but also print-ready, ensuring your promotional efforts are effective across various platforms.
Whether you're hosting a chic white-themed party or a high-end celebration, this template serves as a versatile tool to capture attention and set the tone for an unforgettable event. Download now to infuse your event with the elegance it deserves.
Vídeotutorial:
Save 98% OFF
Get unlimited access to all Templates and save over $65767!
Instant access to ALL TEMPLATES (included new ones!)
250 new templates / month
Unlimited downloads for each product
Regular updates and support with dedicated help desk
Cancel easily anytime
Qualitatively designed PSD files that are very easily customized
Save 98% OFF
Get unlimited access to all Templates and save over $65767!
Instant access to ALL TEMPLATES (included new ones!)
250 new templates / month
Unlimited downloads for each product
Regular updates and support with dedicated help desk
Cancel easily anytime
Qualitatively designed PSD files that are very easily customized