Wild Power Party - Free Flyer template (PSD)
To use these template you need Adobe Photoshop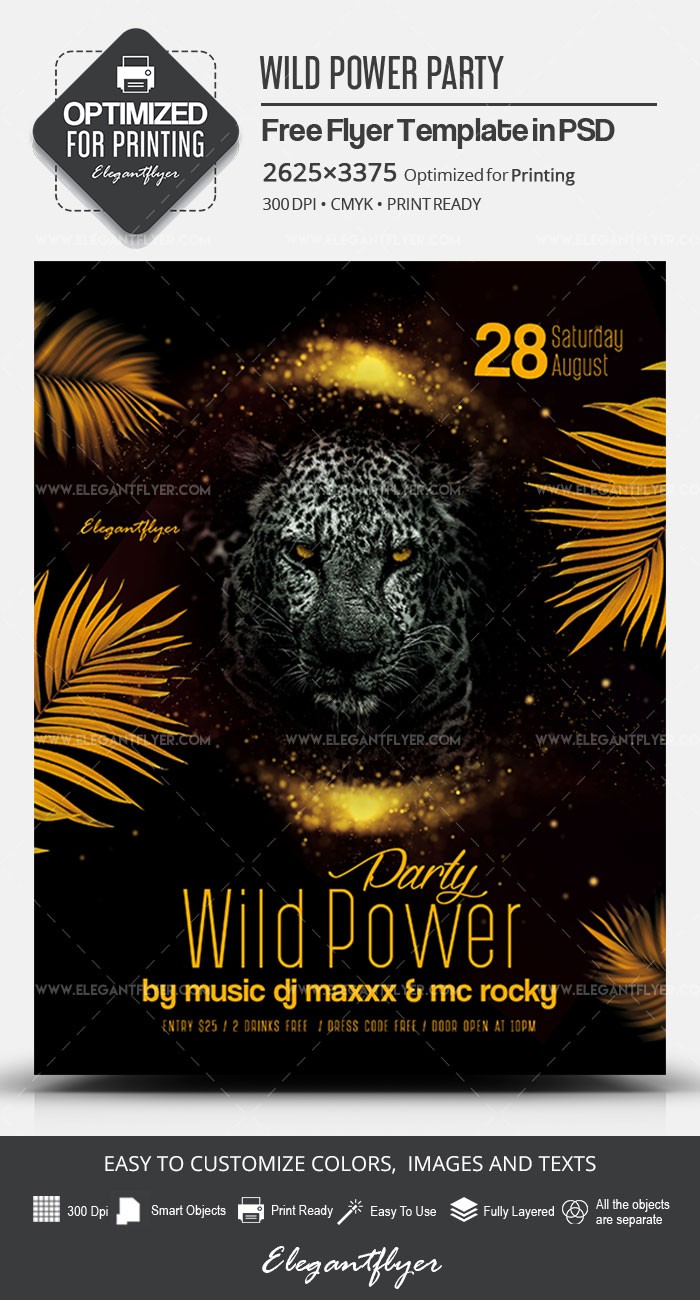 Download our Wild Power Party PSD Flyer template and embark on a thrilling journey into the world of aesthetics. This striking design, featuring a majestic white tiger, combines the elegance of black and the opulence of gold to create a visually stunning masterpiece.
Crafted in PSD format, this flyer is incredibly user-friendly, making customization a breeze. Whether you're hosting a wild club night, a safari-themed event, or any occasion that demands a touch of the exotic, this template has you covered.
With high-quality printing in mind, rest assured that your promotional materials will capture the attention of your audience with their sharp and captivating visuals. The blend of black and gold exudes a sense of luxury and power, setting the stage for an unforgettable party experience. Don't miss out on the opportunity to elevate your event promotion. Download this template now and get ready to unleash the wild power within your party, leaving a lasting impression on all who attend!
Video Tutorial:
Save 98% OFF
Get unlimited access to all Templates and save over $65767!
Instant access to ALL TEMPLATES (included new ones!)
250 new templates / month
Unlimited downloads for each product
Regular updates and support with dedicated help desk
Cancel easily anytime
Qualitatively designed PSD files that are very easily customized
Save 98% OFF
Get unlimited access to all Templates and save over $65767!
Instant access to ALL TEMPLATES (included new ones!)
250 new templates / month
Unlimited downloads for each product
Regular updates and support with dedicated help desk
Cancel easily anytime
Qualitatively designed PSD files that are very easily customized