Back to school party - Premium Flyer template (PSD)
To use these template you need Adobe Photoshop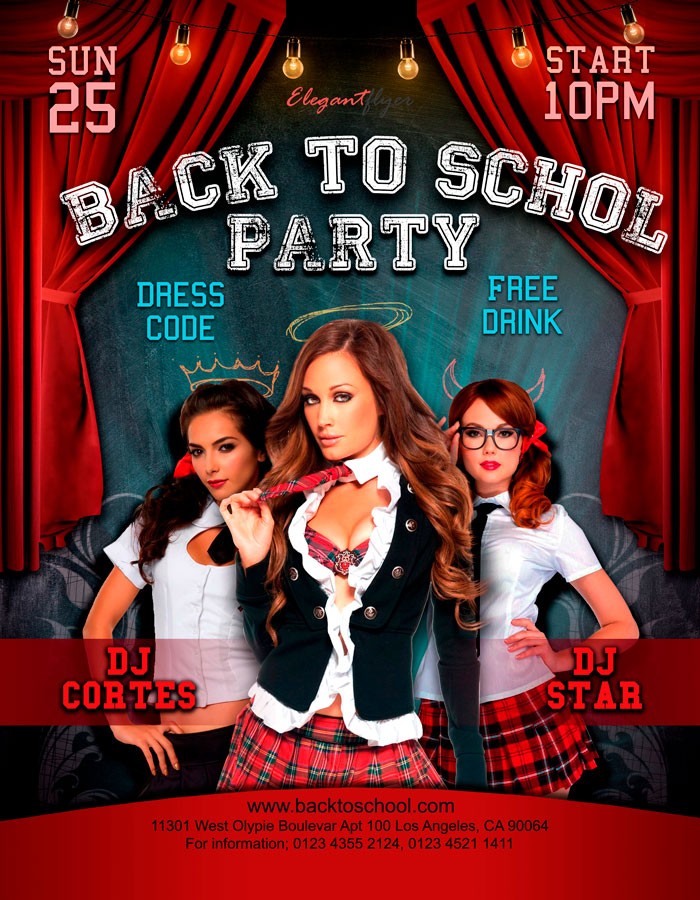 Elevate the back-to-school excitement with our exclusive Back to School Party PSD Flyer Template. Immerse yourself in a sophisticated palette of deep blue and vibrant red, where a striking red curtain takes center stage, setting the tone for a grand academic celebration.
In the realm of exclusive style and PSD format, this flyer goes beyond the conventional, transforming into a canvas of party elegance. Meticulously customized in Photoshop, it features editable photo holders, empowering you to infuse your unique touch into the visuals.
Tailored for printing, it metamorphoses into a tangible symbol of scholastic festivity. Download now and unveil a back-to-school party that transcends expectations, captivating students and educators with its exclusive design and the promise of an unforgettable celebration.
You can use all of our Premium
flyer templates PSD
, Free event flyer templates, Many Business brochures, Business Cards and Awesome CD Covers, AI and EPS logos, Stock Illustrations as many times as you need.
Save 98% OFF
Get unlimited access to all Templates and save over $65767!
Instant access to ALL TEMPLATES (included new ones!)
250 new templates / month
Unlimited downloads for each product
Regular updates and support with dedicated help desk
Cancel easily anytime
Qualitatively designed PSD files that are very easily customized
Save 98% OFF
Get unlimited access to all Templates and save over $65767!
Instant access to ALL TEMPLATES (included new ones!)
250 new templates / month
Unlimited downloads for each product
Regular updates and support with dedicated help desk
Cancel easily anytime
Qualitatively designed PSD files that are very easily customized