Employment Agency - Free Flyer template (PSD)
To use these template you need Adobe Photoshop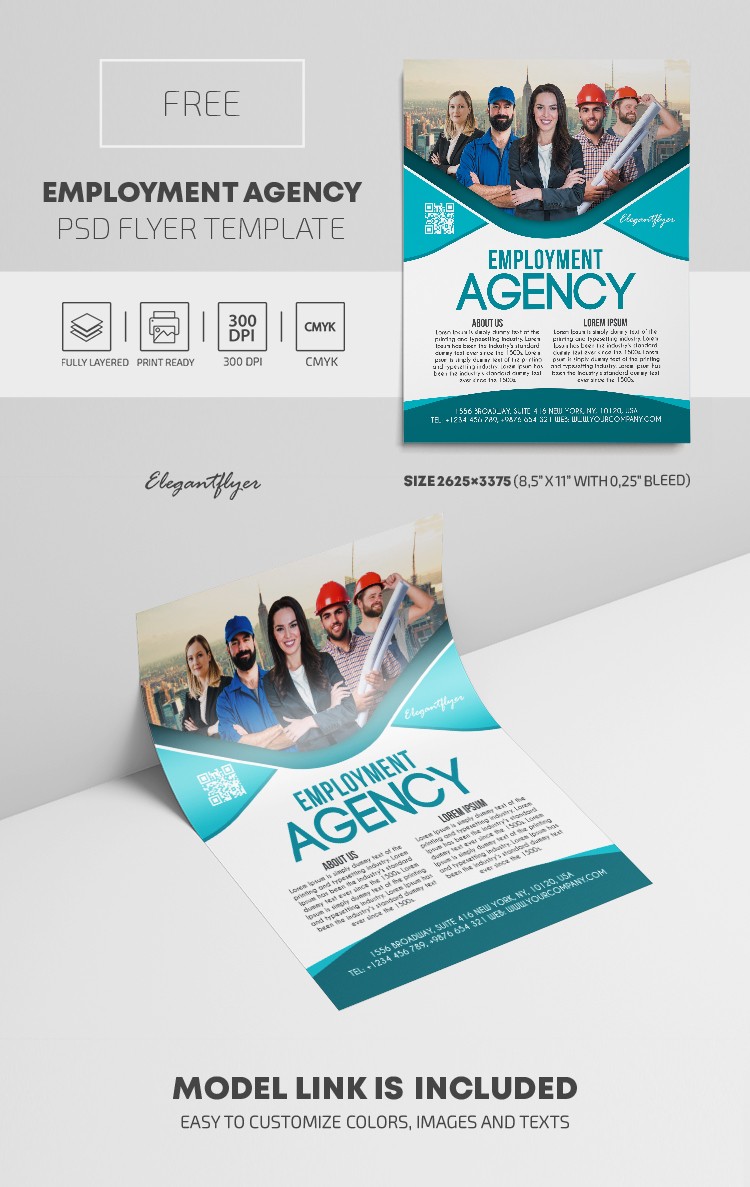 Introducing our Employment Agency PSD Flyer template, tailored to meet the needs of your recruitment business. This clean and crisp design, with its soft white and gentle blue color scheme, emanates professionalism and reliability.
With editable photo holders, you have the flexibility to customize visuals, showcase your team, or feature standout candidates. The template is user-friendly and easily customizable, thanks to the versatile PSD format. You can effortlessly adjust text, images, and colors to align with your agency's branding.
Notably, this flyer is print-ready, ensuring that your marketing materials maintain high-quality visuals when printed. It's the ideal choice for promoting your employment agency services, job fairs, or career-oriented events.
Download this template now to create eye-catching, informative flyers that resonate with both job seekers and employers. Make a lasting impression in the competitive recruitment industry with our Employment Agency PSD Flyer.
Vídeotutorial:
Save 98% OFF
Get unlimited access to all Templates and save over $65767!
Instant access to ALL TEMPLATES (included new ones!)
250 new templates / month
Unlimited downloads for each product
Regular updates and support with dedicated help desk
Cancel easily anytime
Qualitatively designed PSD files that are very easily customized
Save 98% OFF
Get unlimited access to all Templates and save over $65767!
Instant access to ALL TEMPLATES (included new ones!)
250 new templates / month
Unlimited downloads for each product
Regular updates and support with dedicated help desk
Cancel easily anytime
Qualitatively designed PSD files that are very easily customized