Food Festival - Free Flyer template (PSD)
To use these template you need Adobe Photoshop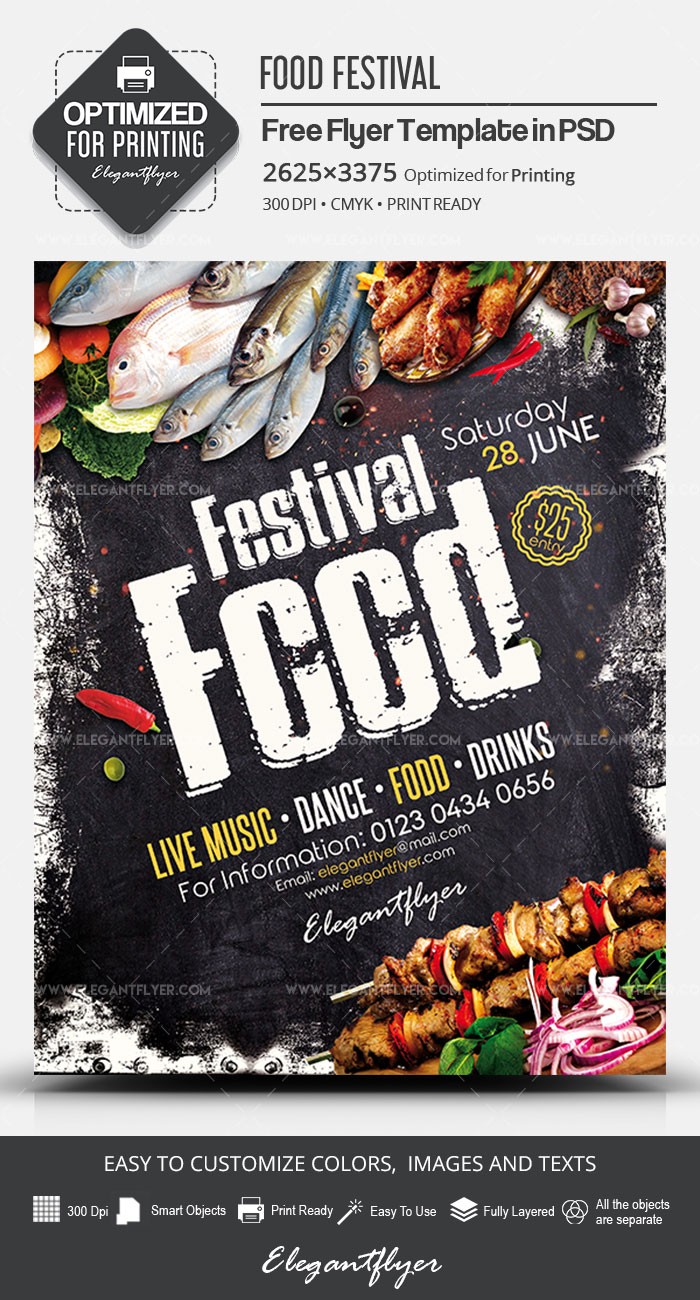 Indulge your senses in the world of culinary delights with our professional-grade Food Festival PSD Flyer template. Designed in a sleek and modern style, this flyer is a visual feast for the eyes, highlighting various delectable dishes.
In a sophisticated black color scheme, it portrays a tantalizing array of mouthwatering food. From savory to sweet, this flyer showcases the diverse culinary offerings that your food festival or gastronomic event has to offer. It's a visual symphony of flavors that will leave anyone craving a taste.
Available in PSD format, this flyer is highly customizable in Photoshop, making it easy for you to insert your event details and images. It's the ideal choice for promoting food-related gatherings, restaurant events, or any occasion where exquisite cuisine takes center stage.
Download our Food Festival PSD Flyer and let the sumptuous imagery and professional design do the talking. It's your perfect choice to entice food enthusiasts and connoisseurs to your culinary celebration. Bon appétit!
Vídeotutorial:
Save 98% OFF
Get unlimited access to all Templates and save over $65767!
Instant access to ALL TEMPLATES (included new ones!)
250 new templates / month
Unlimited downloads for each product
Regular updates and support with dedicated help desk
Cancel easily anytime
Qualitatively designed PSD files that are very easily customized
Save 98% OFF
Get unlimited access to all Templates and save over $65767!
Instant access to ALL TEMPLATES (included new ones!)
250 new templates / month
Unlimited downloads for each product
Regular updates and support with dedicated help desk
Cancel easily anytime
Qualitatively designed PSD files that are very easily customized