Upcoming events - Free Flyer template (PSD)
To use these template you need Adobe Photoshop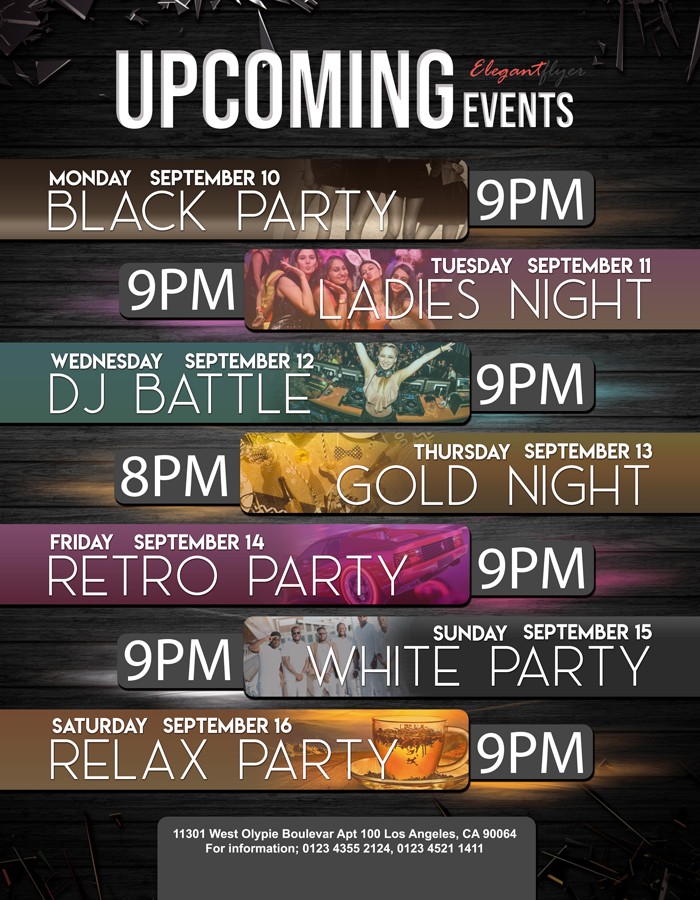 Elevate your event promotions with our Upcoming Events PSD Flyer template. Crafted in a dynamic and creative style, it features a captivating multicolored palette, creating a vibrant canvas to showcase various events.
What makes this flyer truly exceptional is its adaptability. With editable photo holders and ample space for essential event information, it's a versatile choice for promoting a wide range of occasions, from concerts and exhibitions to parties and seminars.
Delivered in the user-friendly PSD format, customization is effortless, ensuring that the flyer aligns seamlessly with your event's identity. We've paid meticulous attention to every detail to ensure vivid colors and sharp fonts for impeccable print quality. When you download this template, you're not just acquiring a digital design; you're gaining a professionally crafted promotional piece, ready to elevate your event marketing.
Don't miss the opportunity to create eye-catching and informative event flyers. Download our Upcoming Events PSD Flyer template now and set the stage for a successful and engaging event, uniquely personalized to your vision. Let your events shine!
Save 98% OFF
Get unlimited access to all Templates and save over $65767!
Instant access to ALL TEMPLATES (included new ones!)
250 new templates / month
Unlimited downloads for each product
Regular updates and support with dedicated help desk
Cancel easily anytime
Qualitatively designed PSD files that are very easily customized
Save 98% OFF
Get unlimited access to all Templates and save over $65767!
Instant access to ALL TEMPLATES (included new ones!)
250 new templates / month
Unlimited downloads for each product
Regular updates and support with dedicated help desk
Cancel easily anytime
Qualitatively designed PSD files that are very easily customized