School Bi-Fold - Free Brochure template in PSD
To use these template you need Adobe Photoshop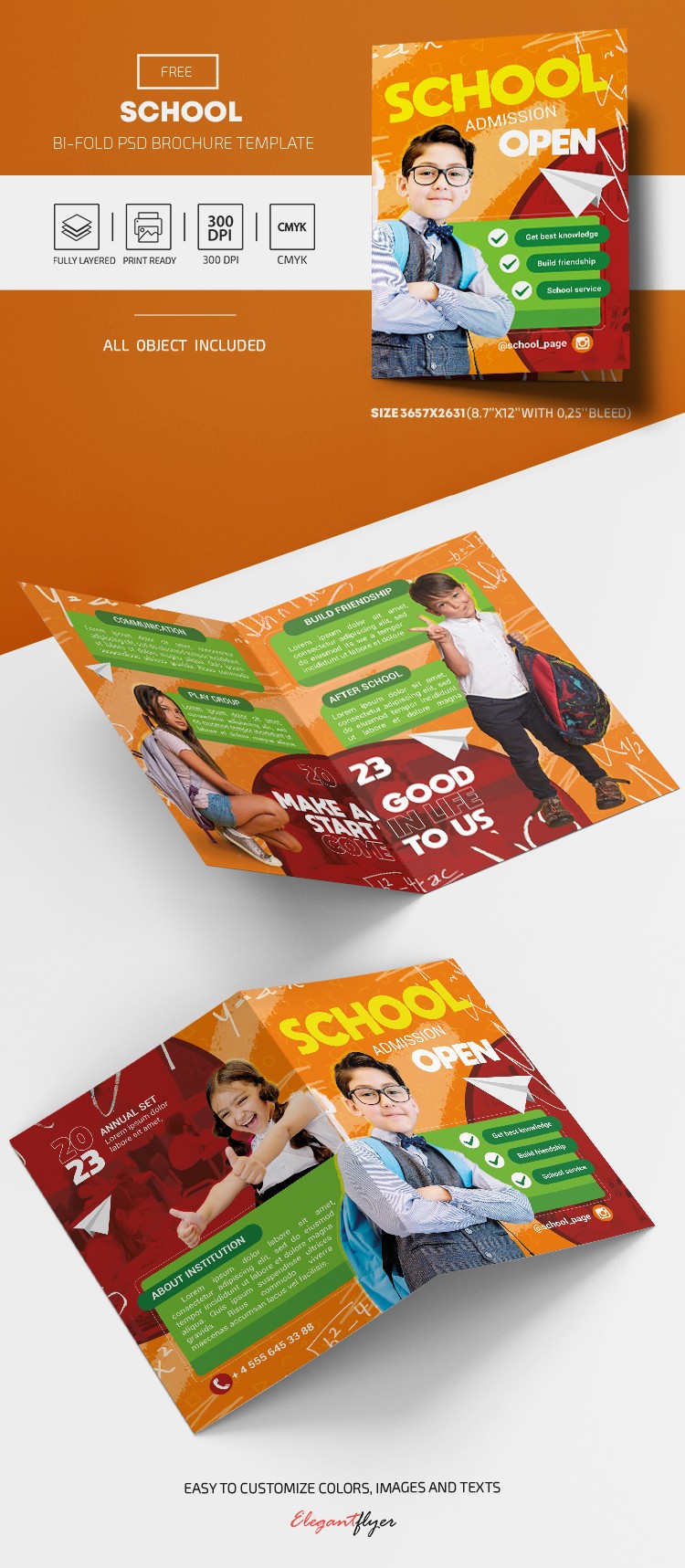 Introducing our vibrant School Brochure PSD Template – a dynamic showcase of your educational institution's spirit and offerings. In a lively orange hue with accents of green and red, this bi-fold brochure radiates energy and enthusiasm, perfect for engaging students, parents, and educators.
The replaceable photo holders allow you to personalize the brochure with your school's images, showcasing its unique charm. Well-organized text blocks ensure that your message is conveyed clearly and effectively.
Easily editable through layered templates, this School Brochure is a versatile tool that empowers you to tailor every detail to match your school's branding and messaging. Designed with print in mind, it seamlessly transitions from digital design to a tangible promotional piece.
Whether you're promoting enrollment, events, or your institution's achievements, this template captures the essence of your school's vibrant community. Let your brochure become a visual representation of the education, culture, and values that make your school stand out.
Vídeotutorial:
Save 98% OFF
Get unlimited access to all Templates and save over $65767!
Instant access to ALL TEMPLATES (included new ones!)
250 new templates / month
Unlimited downloads for each product
Regular updates and support with dedicated help desk
Cancel easily anytime
Qualitatively designed PSD files that are very easily customized
Save 98% OFF
Get unlimited access to all Templates and save over $65767!
Instant access to ALL TEMPLATES (included new ones!)
250 new templates / month
Unlimited downloads for each product
Regular updates and support with dedicated help desk
Cancel easily anytime
Qualitatively designed PSD files that are very easily customized