Free Best Resume PSD Template - 10028616
To use these template you need Adobe Photoshop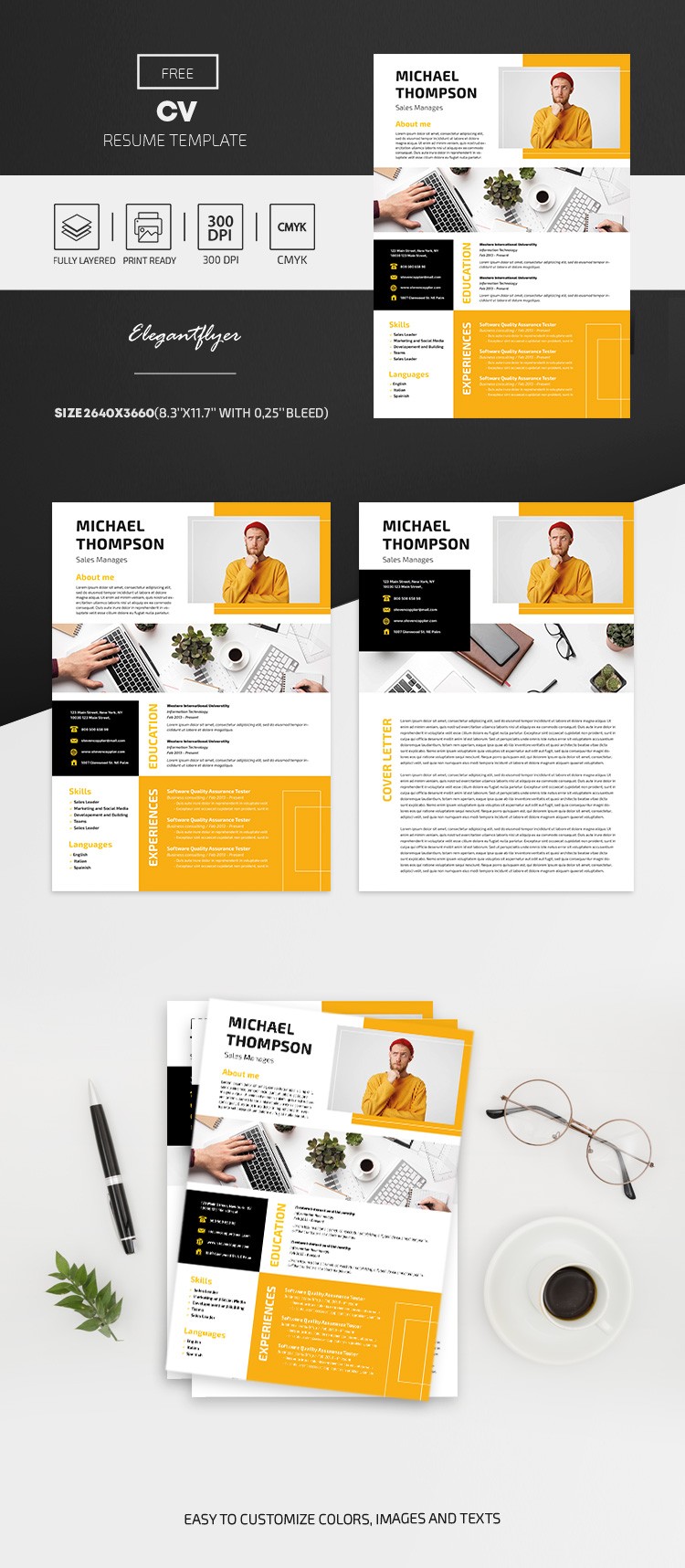 Do you really want to get that job? We know the way! Our designers are very experienced in creating CV templates. They know how to get business owners to hire you. This amazing resume template is perfect for you if you want to represent yourself as a creative and original person who is a specialist in his sphere of activity. The recruiter will receive hundreds of black and while CVs. Wanna stand out of the crowd? Make your resume colorful! No, we are not talking about mixing ten different colors there. This layout with a combination of yellow and black is exactly what you need. Another thing that makes our template special is the picture that divides the upper and lower parts of the page. It makes the document look very unusual and attractive. PSD is set up in 2640х3660 dimension (8,3″ х 11,7″ with 0,25″ bleed). You can easily change texts, content, images, objects and color palette. The PSD file is very well organised, with color coded groups and layers named appropriately.
Fuente gratuita utilizada en diseño:
1) Exo 2
Save 98% OFF
Get unlimited access to all Templates and save over $65767!
Instant access to ALL TEMPLATES (included new ones!)
250 new templates / month
Unlimited downloads for each product
Regular updates and support with dedicated help desk
Cancel easily anytime
Qualitatively designed PSD files that are very easily customized
Save 98% OFF
Get unlimited access to all Templates and save over $65767!
Instant access to ALL TEMPLATES (included new ones!)
250 new templates / month
Unlimited downloads for each product
Regular updates and support with dedicated help desk
Cancel easily anytime
Qualitatively designed PSD files that are very easily customized