Mojito Club Party Facebook - Free Social Media template in PSD
To use these template you need Adobe Photoshop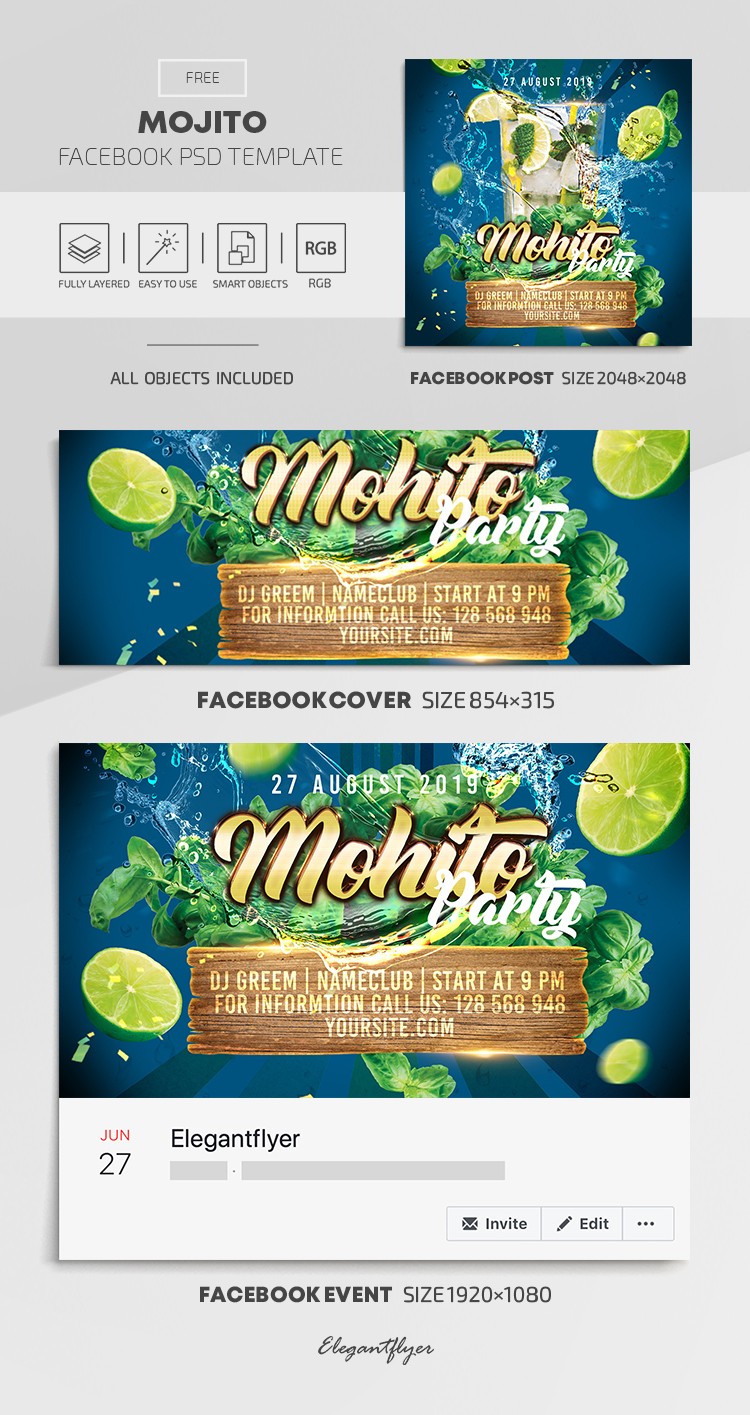 Unleash the vibrant energy of our Mojito Club Party Facebook PSD cover template. A seamless blend of simplicity and creativity, this design captures the essence of the night with a refreshing color palette of lush green and cool blue. Playful splashes of mojito mix, zesty lime slices, and refreshing mint leaves adorn the cover, setting the stage for an unforgettable party experience.
This comprehensive pack encompasses a captivating Facebook cover, a dynamic post, and an engaging event template – all perfectly calibrated to amplify your online presence and generate buzz for your event. Crafted in user-friendly PSD format, customization is a breeze, ensuring seamless alignment with your branding and event details.
Elevate your Facebook presence and immerse your audience in the exhilarating world of Mojito Club Party. Whether it's the enticing visuals or the promise of a fantastic time, this template will leave a lasting impression on your followers. Download now to infuse your event with the spirit of mojito and minty freshness, and make your party the talk of the town.
Save 98% OFF
Get unlimited access to all Templates and save over $65767!
Instant access to ALL TEMPLATES (included new ones!)
250 new templates / month
Unlimited downloads for each product
Regular updates and support with dedicated help desk
Cancel easily anytime
Qualitatively designed PSD files that are very easily customized
Save 98% OFF
Get unlimited access to all Templates and save over $65767!
Instant access to ALL TEMPLATES (included new ones!)
250 new templates / month
Unlimited downloads for each product
Regular updates and support with dedicated help desk
Cancel easily anytime
Qualitatively designed PSD files that are very easily customized