Corporate Business Card - Free PSD Template - 10016866
To use these template you need Adobe Photoshop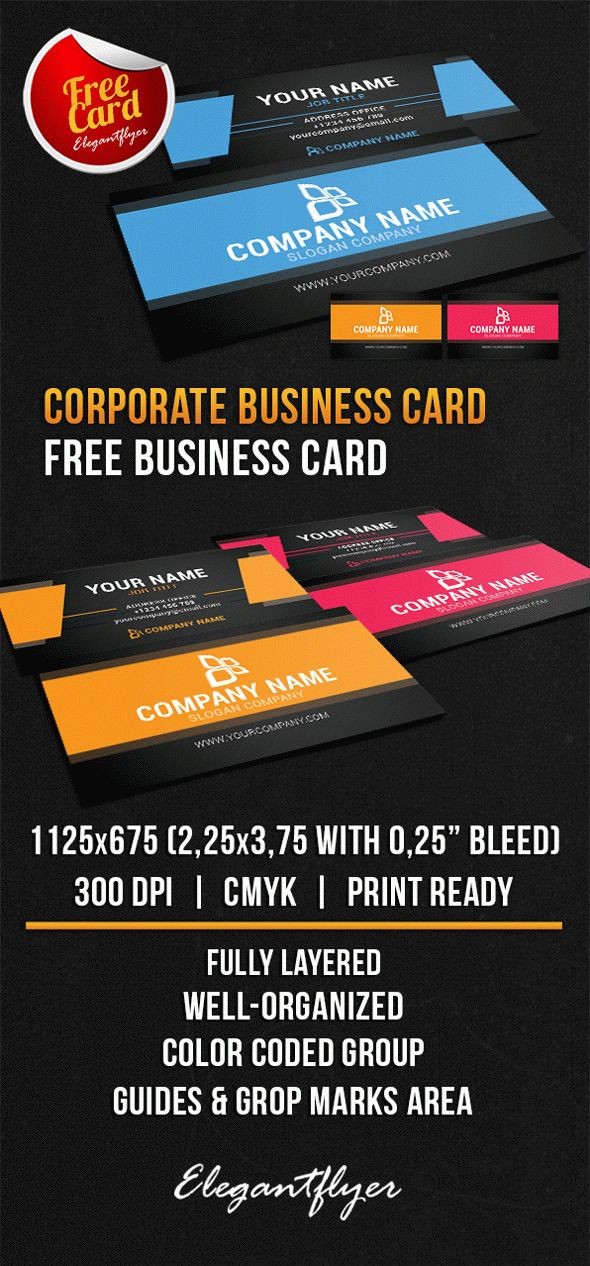 Business cards exist a very long time. In the Middle Ages traveler Marco Polo brought them to Europe from China, where he received them from high-ranking officials. Nowadays the number of people who acquires business cards is increasing every day. Usually business cards are very convenient: they simplify the procedure for submitting, insure against confusion and uncertainties. Business cards have become an element of business etiquette and a manifestation of respect to the partner. Even if the according to your activities you do not plan to establish business relationships, it may be well that someone, get to know you, will hand you a business card. According to the etiquette, you should immediately offer him yours. Our designers from Elegantflyer have created for you this one of our amazing PSD business card templates which will be very helpful for you or your company to advertise your business. This absolutely free business card is very stylish and well organized. It has an elegant black background and the other color on it. But if you want, you are free to make any modifications and customizations on it. It was made it Adobe Photoshop, so it won't be a problem for you. After you download it once, you can change the colors and the texts, add or delete any elements and do anything you want. Don't forget to follow our Facebook community to get known some fresh news and leave some comments if you like what we сreate. Also visit our website again because you can always find something interesting for you like club flyers, free business card templates and free PSD brochures. Have a nice business and good luck! PSD is set up in 1125x675 dimension (2,25" х 3,75" with 0,25" bleed). You can easily change texts, content, images, objects and color palette. The PSD file is very well organised, with color coded groups and layers named appropriately.
Save 98% OFF
Get unlimited access to all Templates and save over $65767!
Instant access to ALL TEMPLATES (included new ones!)
250 new templates / month
Unlimited downloads for each product
Regular updates and support with dedicated help desk
Cancel easily anytime
Qualitatively designed PSD files that are very easily customized
Save 98% OFF
Get unlimited access to all Templates and save over $65767!
Instant access to ALL TEMPLATES (included new ones!)
250 new templates / month
Unlimited downloads for each product
Regular updates and support with dedicated help desk
Cancel easily anytime
Qualitatively designed PSD files that are very easily customized