Chinese New Year Instagram - Premium Social Media template in PSD
To use these template you need Adobe Photoshop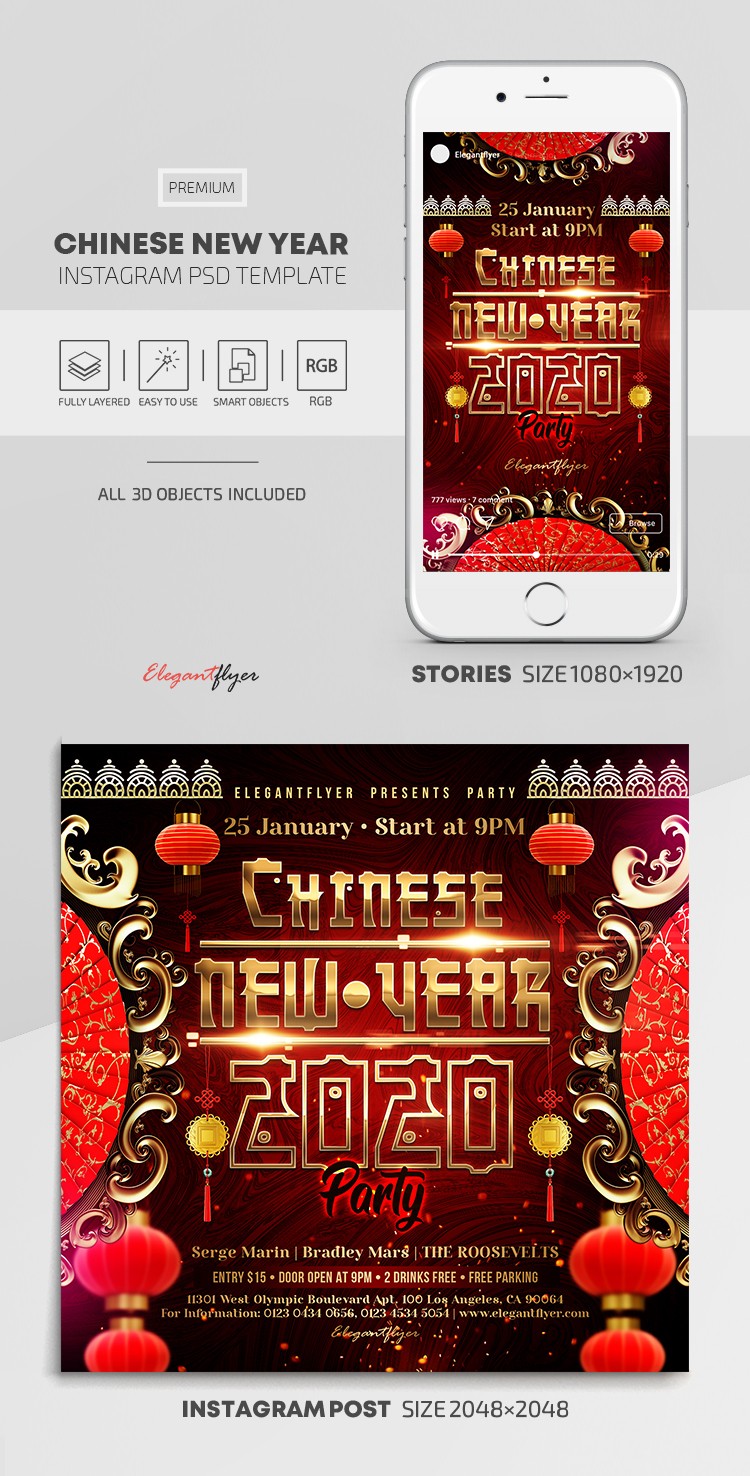 Celebrate the vibrant spirit of Chinese New Year with our opulent Chinese New Year Instagram PSD template. Designed in a luxurious blend of red and gold, symbolizing prosperity and good fortune, this template captures the essence of this festive occasion.
Featuring elegant Chinese lanterns that adorn the background, the template is perfect for promoting your Chinese New Year events, sales, or celebrations on Instagram. Whether you're sharing event details or conveying festive greetings, this template offers a captivating canvas.
Included in the pack are templates for both Instagram posts and Stories, providing you with versatile options for engaging your audience. The user-friendly PSD format allows for easy customization, ensuring that you can tailor the visuals to suit your brand's style. Embrace the richness of Chinese culture and the excitement of the New Year with our exclusive template. Download now to add a touch of luxury and tradition to your Instagram presence and captivate your followers.
Save 98% OFF
Get unlimited access to all Templates and save over $65767!
Instant access to ALL TEMPLATES (included new ones!)
250 new templates / month
Unlimited downloads for each product
Regular updates and support with dedicated help desk
Cancel easily anytime
Qualitatively designed PSD files that are very easily customized
Save 98% OFF
Get unlimited access to all Templates and save over $65767!
Instant access to ALL TEMPLATES (included new ones!)
250 new templates / month
Unlimited downloads for each product
Regular updates and support with dedicated help desk
Cancel easily anytime
Qualitatively designed PSD files that are very easily customized